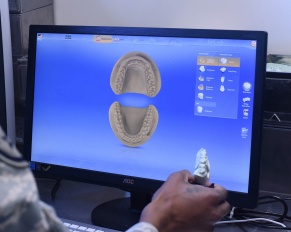 A few years ago, a 3-D printer would have been unusual at a dental conference or show. Dental offices around…
A cigarette loosely tangling from your mouth, or cinched between your teeth, is a menacing look to be sure.  But, just in case you were wondering, smoking is also a menace to your teeth, besides your general health.
We all know smoking is bad for your health, and, we did not have to read the warning label on the side of the pack to know this fact.  There are public service announcements galore which point to the fact that smoking causes cancer.
Tobacco smoke contains more than 7,000 chemicals, and, about 70 of them are known to cause cancer.  The number one risk of smoking cigarettes is lung cancer, but, smoking is known to affect your entire body.  Did you know it can also affect your oral health as well?