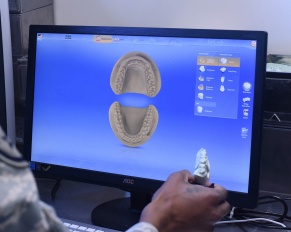 A few years ago, a 3-D printer would have been unusual at a dental conference or show. Dental offices around…
For those who love a good hockey game, you probably cheer on your very favorite NFL player who sports a toothless grin.  At the salaries that NFL stars command, you know their missing teeth aren't a result of lack of money; they just figure, they'll get whacked in the face again, so might as well leave that porcelain out of their mouth during a game.  Renowned hockey players like Gordie Howe, Bobby Clarke, Stan Mikita, and Bobby Hull all have toothless grins.
Your student athlete might be sporting a smile similar to these hockey greats, if he or she does not choose to wear some oral protection to save their smile.  It doesn't even need to be a wayward hockey stick that takes some teeth, as approximately 13 to 39% of all dental injuries are related to sports.